SuperHero Soiree a Tremendous Success!
Kids on the Go would like to thank all of the donors, sponsors, volunteers, and guests who made the SuperHero Soiree a tremendous success. Over $90,000 was raised to support Kids on the Go summer programming and allowing us to continue our mission to provide free therapy for children with special needs during the summer months. This year's Gala was held on November 5th at the Westin Book Cadillac and entertained 400 guests. Highlights from this year's event included emcee Brandon Roux/WDIV, speed artist Dave Santia, Michigan State star athlete Anthony Ianni, Film Producer Jay R
eid, keynote speaker Anthony Majewski, and The Ben Sharkey Band.  Guests enjoyed an evening of Jameson Whiskey, 8 Mile Vodka and Atwater Beer tastings, a strolling dinner, and exciting silent and live auctions.
Special thanks to our sponsors who include: Ray Laethem Motor Village, Howard & Howard, Allied Printing, John W. George Memorial, Oracle, Midwest Brake, Schena Roofing & Sheet Metal, Huron Consulting, Plastipak, Hour Magazine, and Woods Wholesale Wine. It was a wonderful evening and not only helped to raise funds to "keep us going" but raised awareness of what Kids on the Go is doing for children with special needs and their families in our communities.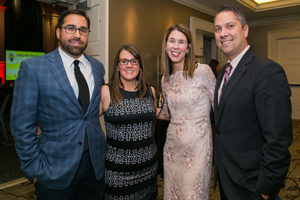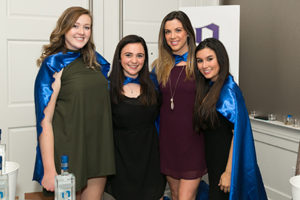 There is no way to fully express our gratitude for your loyalty and support. We, at Kids on the Go, are continually inspired by the dedication and generosity of donors like you who answer the call to give again and again. The heroes in our lives do not always wear capes or masks. They do not leap off tall buildings or have x-ray vision. They are ordinary people whose commitment, compassion and service to others makes them extraordinary. Kids on the Go will celebrate 19 years of service next summer because of you… our Heroes.