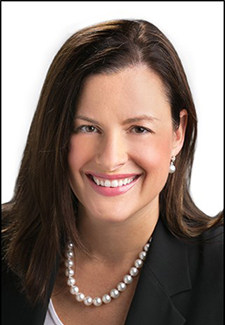 Ms. Marcero has over 20 years' experience in complex general business matters, restructuring, transformational efforts and M&A transactions in a variety of industries, including but not limited to institutions undergoing dramatic change: automotive, industrial manufacturing, metals, municipalities, transportation, retail franchising, pharmaceuticals, higher education, consumer products, and publishing. Throughout her career, she has excelled at advising clients managing evolution and external challenges and is recognized for creative solutions that preserve and facilitate improved outcomes for all constituents. Her work for and viewpoints on the automotive supplier community served as a basis by which requests were made to Secretary of Treasury Timothy Geithner and the U.S. government for funding to the automotive supplier community in 2009.
Awards, Boards of Directors and Community Service:
In 2013, Ms. Marcero was selected as a recipient for M&A Advisor's 40 under 40 award. In 2011, Ms. Marcero was selected as a recipient for Crain's Detroit 40 under 40 award.
Ms. Marcero was appointed in 2014, by Governor Rick Snyder, to serve on the Michigan Board of Osteopathic Medicine & Surgery.
Ms. Marcero also served as an Officer on the Board of Directors for the Detroit Symphony Orchestra, as the Finance Committee Chairperson and also served on the Nominating & Governance committee.
Ms. Marcero is a past Co-Chairperson on the Board of Directors for Michigan International Women in Restructuring.