Shop With Scrip is an easy way to support KIDS ON THE GO!
On Saturday, November 7th, Kids On The Go held our Bandstand Battle Gala. We are happy to share the Pre-Show from our virtual event which includes some instructions relevant to the event and messages from our donors, event sponsors, instructors, families and friends, all of whom play an important role at Kids On The Go. Also included are some of the Live Auction item packages that were generously donated and helped raise funds that are critical as we continue to offer our programs to children with special needs in our community.
Welcome To Kids On The Go!
Kids On The Go is a pediatric non-profit program designed to provide special needs children (3-17 years) with physical, occupational, speech and recreational therapies both over the summer months and during the school year.
The mission of Kids On The Go is to recognize and facilitate the goals of children with special needs and to further develop their current skills through therapeutic and wellness programs for the children and their families.
Our vision is to provide a safe environment that will foster opportunities for growth, inclusion and provides valuable resources for our community.
Kids On The Go
In the news!
---
Tips For Managing Anxiety for Children with Special Needs
---
Kids On The Go Awarded $20,000 grant!
We are very excited to announce that Kids On The Go has been awarded a $20,000 grant from the Ralph C. Wilson, Jr. Fund for Youth Sports through The Community Foundation of Southeast Michigan. Read more here…..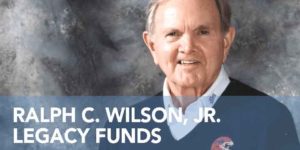 Upcoming Events
---
November 30 @ 11:00 am

-

8:00 pm

at Licavolis Market
Give to
Kids On The Go
---
20 years ago, Kids On The Go started as a dream to help fill the educational gap of summertime for a few special kids. With tireless effort, kindness, generosity and more sweat equity than you can imagine, Kids On The Go has steadily grown to serve our community's most precious members and has provided over 2000 scholarships to date.
We could not be more excited and hopeful for the future of Kids On The Go. None of this could be done without the generous and continued support from YOU. We thank you with all of our hearts for your donation that goes toward helping a child in your community. Please consider supporting Kids On The Go with your donation today. There's no greater feeling thank knowing you truly helped a child succeed. To smile. To thrive.