Kids On The Go Staff 2021
Years of Therapeutic FUN!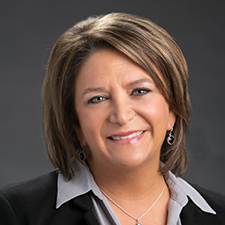 Kristin Piana Schena, M.S., CCC-SLP
With more than 20 years of clinical and supervisory experience in the field of speech-language pathology, Mrs. Schena has improved the lives of many people. Throughout her career, she has been the recipient of various awards, has been published and has been active in a variety of professional associations. Her organization of the non-profit Kids on the Go summer camp
has changed and enhanced the opportunities for pediatric patients in the Detroit metro area. The camp has grown exponentially over the years. In 1999, one course was offered and 13 scholarships were granted. In 2017, 28 courses were offered and more than 300 scholarships were awarded. Additionally, the camp served children ages 3-14 until 2017, when the range was extended to 17 years. In total, Mrs. Schena's efforts with Kids on the Go has impacted the lives of more than 3,000 scholarship recipients. Developing new programs to benefit patients is something Mrs. Schena began much earlier in her career at BiCounty Hospital, where she helped developed two transdisciplinary programs to help improve independence and quality of life for patients recovering from laryngectomy surgery.
PROFESSIONAL EXPERIENCE
Since 1998, Mrs. Schena has been working passionately to assist the pediatric special needs population with the needs-based summer camp Kids on the Go through fundraising events, marketing, communications, networking and managing the day-to-day operations. Additionally, Mrs. Schena has always welcomed students of various specialties to volunteer at the camp—providing them much needed clinical observation hours as well as supervised exposure and experience with the pediatric population they are intending to work with upon graduation. She has applied her clinical experience and expertise with her networking and management abilities to create and sustain a camp that is of no cost to the families while also providing services during the summer months when many would otherwise not receive their much-needed speech/occupational/physical therapies. For more than 17 years, Mrs. Schena used her clinical skills as a speech-language pathologist at an otolaryngologist's private practice performing videostroboscopy, for which she has additional certification. She began working with Dr. Michael Sherbin in 2000. As a staff therapist at Beaumont Grosse Pointe, Mrs. Schena provided therapy for acute care and outpatient clients from 2004-2011. Prior, she provided similar services for patients at St. John Oakland Hospital/ Lakeshore Communications Disorders from 2001-2004. During her tenure as the Director of Speech-Language Pathology for Acute Care, Pediatric and Outpatient Services at Bi-County Hospital, Mrs. Schena helped developed the Laryngectomy Recovery Program & the Transdisciplinary Ventilator Team.
RECOGNITIONS
In 2018, Mrs. Schena was honored with an Outstanding Alumnae Award by Michigan State University Communication Arts & Sciences Department. In 2016, Mrs. Schena became a member of the International Women's Day Mom-to-Mom Conference in conjunction with Michigan State University, Kodomo Center for Autism in Playa del Carmen, Mexico, and Kids on the Go. In 2016, Mrs. Schena was also published in the American Speech-Language-Hearing Association Publication, the ASHA Leader: Spirited Solutions.
Additionally, she was:
• featured in The Grosse Pointe News as its "Pointer of Interest"
• the recipient of the Michigan Speech Language Hearing Association Service Award Program of Note
• the recipient of a Bowling Green State University Achievement Scholarship
Cris Belanger
Cris Belanger is a graduate of Siena Heights University where she received her Bachelor's Degree in Human Services and Social Work and played college softball and soccer.  She then went on to receive her Masters of Science degree from Aurora University in Therapeutic Recreation and worked as a CTRS at Vista Maria for five years while working on her Teaching Certificate in Physical Education at Eastern Michigan University.  Cris Belanger has been a Physical Education Teacher for the past 22 years for Lake Shore Public Schools.  She also coaches softball and basketball and in 2018 her 2002, 2003 and 2004 softball team was inducted into the St. Clair Shores Hall of Fame.  Cris is married to her wonderful husband Mark and has 2 boys Tanner (19) and Hunter (14).  I am very excited to start my first summer with Kids on the Go working with the students and teaching them the importance of fitness, exercise and staying healthy. 
Kate Bryan
Kate Bryan is the founder of 1 Girl Revolution and host of the 1 Girl Revolution podcast. 1 Girl Revolution is media platform that uses Facebook, Twitter, Instagram, YouTube, and a podcast to highlight the stories of everyday women who are changing the world through their lives. This platform/podcast podcast/platform is built on the belief that every woman has the power to change the world through her life, and our goal is to empower and inspire women around to change the world through their lives as well. As the popular saying goes, "Empowered women, empower women."
Kate also works as a media relations and PR professional, freelance writer, producer, and storyteller. She holds a Bachelor's degree in Liberal Arts/Theology from Franciscan University of Steubenville and a Master's degree in Public Affairs and Political Communication from the Dublin Institute of Technology in Dublin, Ireland.
Amanda Bungard, M.A., SLPA
Amanda Bungard is a Speech Language Pathology Assistant who is joining us for her first summer with Kids On The Go. She has a Bachelor in Communications from Oakland University and graduated in May with her Master's in Speech-Language Pathology from the University of Akron. Amanda has worked for the Macomb Intermediate School District for 8 years as a Paraprofessional. She has a variety of clinical experiences ranging from early childhood through adults. She has a passion for communication and is looking forward to spending the summer with Kids On The Go and forming relationships with the children, staff, and families.
Cori Callahan
Her passion for dance at a young age led her to discover all talents in performance; dancing, singing and acting. Cori's professional training began at the University Of Michigan. She attended as a dance major and performed with Jazz Dance Theatre. In 1997, she continued on to become a Radio City Rockette for 7 seasons. Returning back to Michigan, Cori performed at Center Stage Theatre in Mackinaw City as well as Motor City and MGM Casinos. She has been an active member with the Screen Actors Guild and AFTRA for over 20 years and has acted in numerous commercials both regionally and nationally. Cori has been teaching and choreographing for over 25 years. She has choreographed for Grosse Pointe Public School for over 10 years. Cori has been a teacher of all genres of dance at Mack Avenue Dance Center since 2007. She is the founder and director of Adaptive Dance offered at MADC and in collaboration with KOTG. Cori is certified in Rhythm Works Integrative Dance and recently obtained her Teachers Certification and is a Dance teacher for Warren Consolidated School of Performing Arts. Cori has been married for 20 years to her dance partner through life, Jim and they are raising 3 beautiful children; Grady, Aidan and Brooklyn.
Lisa Crystal M.Ed. ATR
Lisa Crystal M.Ed. ATR is a registered art therapist.  Lisa earned her Bachelor of Arts degree from Michigan State University in design in 1989.  She then pursued graduate studies in art therapy at Wayne State University and obtained her master's degree in 1994.  Upon graduating she began working at various facilities and with a variety of populations such as ASD, TBI, SXI and psychiatric individuals.  Lisa went into art therapy because it is a venue that combined her loves of design, art and psychology with the non-verbal power of art.  This is Lisa's fourth year with Kids On The Go.
Mary Jane Daudlin
Mary Jane Daudlin has a teaching certificate/Master's in Early Childhood Development from The University of Michigan and a Master's in Literacy from Madonna University. She tutors students in literacy at Brainspring, particularly in the area of dyslexia, coordinates a literacy program for Madonna education students tutoring young learners and is excited about working with Kids on the Go.
Samantha Dittmer, COTAL
Samantha Dittmer is a certified occupational therapy assistant with an Associate of Applied Science from Macomb Community College. Samantha enjoys working with children of all ages utilizing play, craft, and various learning techniques to increase the child's independence. She understands the importance of family dynamics so she also loves to work with parents/guardians and siblings to ensure all of the child's needs are met.
Samantha loves to spend her free time playing with her daughter, working out at her local Crossfit gym, camping and crafting.
Dmitri Diakonov
Dmitri Diakonov is a PTR Master professional and USPTA Elite Rated Certified Tennis Professional. He is a advisory staff member at Team Babolat. Dmitri currently acts as the director of tennis for the Grosse Pointe Yacht Club during the summer season and is stationed at Lochmoor during the indoor season. He has been on the tennis staff of Country Club of Detroit, while later serving as the director of tennis for the Grosse Pointe Hunt Club. Dmitri brings along nearly 20 years of playing experience, ranging from the USTA Junior level up to the USTA Professional Circuit. He is a graduate of Penn State University and has worked with Kids On The Go for several years
Mike Fremont
Mike Fremont joins us from the Lac Saint Clair Baseball and Softball Association. Mike has been coaching baseball in our community for over thirty years. He is currently involved in the Lac Saint Clair Baseball and has experience working with children and adults of all ages. This is Coach Mike's eighth year with Kids On The Go.
Marybeth Grosfield
Marybeth Grosfield is a licensed Speech-Language Pathologist. She earned a Bachelor of Science in Speech Therapy from Marquette University, Milwaukee, Wisconsin and a Masters in Communication Disorders from Wayne State University. Marybeth has 32 years of experience as a Speech and Language Pathologist in Macomb County Public Schools. She has worked with preschool through high school students in Warren Consolidated and Lake Shore Public Schools. Marybeth has had the honor of working with the Kids on the Go Program with the Disciplinary Camp and Summer Sounds for the past 6 summers. She said, "Speech and Language Pathology is not a just a job but rather a passion that has enriched my life. I am committed to helping children and adults communicate more effectively, in order to lead fuller lives!"
Lori Grosso
Lori Grosso is a docent at the Detroit Institute of Art who will utilize art reproductions to help our campers expand their critical thinking skills and verbal skills in a fun loving way. Lori is a retired preschool/kindergarten teacher. Kids On The Go camp is a way for her to continue her passion to help children be all they can be! She loves spending time with her two grandkids and always looks forward to weekends at the family cottage.
Michelle Harr, M.A., CCC-SLP
Holding B.A and M.A degrees from Wayne State University, Michelle is co-owner of SPARC Speech and Language Services. Her 18 years of experience in private, school and hospital settings include working with toddlers, children, adolescents and young adults ages 18 months to 24 years old. Although she enjoys working on a variety of speech and language skills including articulation, apraxia, dysarthria, dysphagia, feeding, oral motor, receptive and expressive language, Augmentative and Alternative Communication (AAC), and fluency, Michelle's passion centers around working with children and teens who struggle with language processing skills, executive functioning skills, social interaction and communication skills. "My profession allows me to meet amazing families and their kids, motivating  me to continue to learn and grow as a speech-language pathologist." Michelle lives locally with her husband, three children and two pets. This is Michelle's third year with Kids On The Go and she is looking forward to working with the staff, families and campers.
Carly Hickey, COTA
Carly is the coordinator for Kids On The Go and the Better Letters Program. She is a certified Occupational Therapy Assistant with an Associate of Applied Science Degree from Macomb Community College. Carly is currently working in Southfield Public Schools with preschool, elementary and middle school aged children. This is Carly's eleventh summer with Kids On The Go.
Shaun Hickey, COTA
Shaun is a certified Occupational Therapy Assistant with an Associate of Applied Science Degree from Macomb Community College. Shaun is currently working at Troy Beaumont Hospital and in Hazel Park Public schools. This is Shaun's 13th summer with Kids On The Go.
Anthony Ianni
Anthony Ianni, of the Michigan Department of Civil Rights, is one of the most sought after anti-bullying motivational speakers in the region.
At the age of 4 Anthony was diagnosed with Pervasive Developmental Disorder (PDD), which is on the Autism Spectrum (ASD). Doctors and specialists told Anthony's parents that he would barely graduate from high school, would never graduate from college, would never have a shot at being an athlete and would likely live in a group institution with other Autistic kids for his adult life. His family was devastated but pledged they would help Anthony be successful no matter what.
And he is. Despite bullies, adversity and numerous personal challenges Anthony worked hard and never gave up. Not only did he earn his Bachelor's Degree from Michigan State University in Sociology he is the first known athlete with autism to play Big 10 basketball.  Anthony played for legendary coach Tom Izzo while at MSU. He won two Big Ten Championships, a Big Ten Tournament Title, was the recipient of the 2011 Tim Bograkos Walk On Award and the 2012 Unsung Player Award, and was also a member of the 2010 Final Four team.
Anthony has pledged his life and career to help those who face similar challenges. He has been invited to tell his story and share his message across the country and has inspired countless individuals to "LYD"- Live Your Dreams.
Taiwan Jones
Born and raised in the metro Detroit area and attended high school at Anchor Bay High School. Following high school, was awarded a full-ride scholarship to Michigan State University where I played football for four years (2011-15) including in the legendary Rose Bowl Championship game. After leaving Michigan State, I was fortunate enough to play in the NFL for the New York Jets for a few seasons. Playing football has always been my dream but I have always had this passion to help others and give back to others. I have been blessed and fortunate my whole life so I want to do all I can to bless others.
Colleen Klosterman
Colleen Klosterman is a registered Occupational Therapist with a degree from Western Michigan University in Occupational Therapy. Colleen has over thirty years' experience and is currently working in the Clarkston and Lake Orion Community School Districts providing care to infants through middle school age students. Colleen has been a part of KOTG for more than ten years!.
Kathleen Lubera, M.A., CCC-SLP, Licensed Speech and Language Pathologist
Katie Lubera  is a licensed speech and language pathologist with bachelor's and master's degrees from Michigan State University. Katie has over twenty five years' experience in multiple settings and has worked in the Lake Shore Public School District for the past 15 years. She is START trained and an Assistive Technology leader in her district.  Katie has been with Kids On The Go for over ten years.
Katie Mann
Katie Mann is the co-founder of 4th Wall Theatre Company, a mobile theatre for people with special needs.  They believe that singing, acting, and dancing increases confidence, social skills, and fun! This is the second summer that the 4th Wall Theatre has partnered with KOTG.
Sara Martin, M.A. CCC-SLP
Sara is a private practice pediatric speech-language pathologist in Grosse Pointe Park. Her practice, Speech With Sara LLC, opened in June 2016. Previously she worked in Detroit Public Schools. Sara specializes in orofacial myofunctional disorders, speech-sound disorders, childhood language delays and literacy impairments. Sara earned her Master in Arts in Speech-Language Pathology from Eastern Michigan University and a Bachelor in Science in Journalism from Bowling Green State University. Additionally, Sara is certified through the American Speech-Language-Hearing Association; an active member of the International Association of Orofacial Myology as a trained orofacial myologist; certified in Hanen It Takes Two To Talk; a member of The Family Center of Grosse Pointe and Harper Woods Association of Professionals; and a member of the Grosse Pointe Chamber of Commerce. Sara has been the recipient of the ASHA ACE Award for exceeding the amount of continuing education required during certification maintenance cycle. Sara has volunteered and worked with Kids On The Go for 8 years. Sara currently co-teaches the Story Tellers class for children with expressive language delays with a docent from the DIA/retired preschool teacher.
Bethany Matus
Bethany Matus, MS, RDN is a Registered Dietitian Nutritionist who received her Bachelor of Science degree in Dietetics and Nutrition at the University of Dayton. She completed her Dietetic Internship with Henry Ford Hospital and her Master of Science degree in Nutrition from Central Michigan University.
Bethany enjoys working with families to improve all types of nutrition concerns. Her special interests in Nutrition include women's health, diabetes, and child feeding. She personally emphasizes client-focused goal setting, empowering clients to directly participate in their nutritional care.
Bethany is a twin momma and is kept on her toes by her three sons. She enjoys cooking, recipe development for food allergy friendly meals, reading, and staying active playing volleyball or cycling.
Genevieve McDonald - Presenter
Genevieve McDonald is a music teacher, pianist, and vocalist in the Detroit Area. She holds a Bachelors of Music from Wayne State University, a Masters of Music Education from the University of Michigan, and is certified in Orff-Schulwerk.
Genevieve is in her 10th year of teaching elementary general music and currently works with K-5 and self-contained ASD (Autism Spectrum Disorder) students in the Birmingham Public Schools. Along with her public school teaching, Genevieve is an accomplished pianist and vocalist. She is the accompanist for the Symphonia Chorale in Romeo and is a cantor at St. Mary's Church in Royal Oak. Throughout her career, Genevieve has directed a variety of children's choirs and taught many students in her private piano studio specifically focusing on teaching students with special needs. She is also the past-president of the Detroit Orff-Schulwerk chapter, as well as an active member of the Michigan Music Educators Association, and the National Association for Music Education.
In her free time, Genevieve enjoys spending time with her family, cooking, and reading.
John McInerney
John McInerney is a Professional Lego builder and has worked with kids for the past 7 years. He graduated from the University of Michigan with a B.A in Art and Design. He was a teacher and camp instructor for The Robot Garage for the last 6 years. This will be his first year with Kids On The Go. John is focused most of time on Buildup Mobile, which goes bedside in children's hospitals to promote hands on play and STEAM education in the hospital setting. Buildup Mobile also focuses on using Lego Robotics to build up confidence and strength through play.
Amy McIntyre
Amy McIntyre is a certified speech-language pathologist with both B.S and M.A. degrees in Speech Language Pathology from Wayne State University.  Amy has varied experience working with children and adults in the school, hospital, telepractice and private practice environments.  This is Amy's third summer working with the Kids On The Go program with the Going Social and Socially Snacky classes.
Mary Kate O'Neill-Dawood
Mary Kate O'Neill-Dawood is a licensed Speech-Language Pathologist who earned her Bachelor's and Master's Degrees from Michigan State University. She has worked in the schools for 20 years, along with time in private practice, with a main focus in diagnostics and treatment for the Early Childhood population. Mary Kate is new to the KOTG team and is excited to make an impact on children in a new learning environment.
Renee Pieciak PT
Renee is a licensed physical therapist, graduating from Oakland University (1983).  She worked for Beaumont Hospital for 11 years specializing in pediatric rehabilitation with certifications in Pediatric Neurodevelopmental Treatment (NDT) (pediatric and baby).  She is currently employed by Pediatric Health Consultants and provides physical therapy services for Troy School Districts Early On & Early Childhood Programs.  This Renee's 8th year with KOTG.
Heather Pillars
Heather Pillars is a graduate of Wayne State University, Heather has 19 years experience in the occupational therapy field. With experience ranging from adults to pediatrics, Heather's passion is working with children and developing their fine motor skills to complete handwriting skills, scissor tasks, written work alternatives, and self-care skills. She is a school-based occupational therapist and has experience with elementary through high school students. It is her 10th year with Kids On the Go.
Patrick Quinlan
Patrick Quinlan has been an early childhood special education teacher for 9 years for Lake Shore Public schools. He received his special education and early childhood education degree from Central Michigan and his masters in instructional technology from Marygrove. Patrick has worked with Kids On The Go for the last 4 years. " I look forward to the wonderful opportunity each summer to work with such great kids at the All Star Hoops basketball camp."
Emily Scheinke
Emily Schienke, known as Miss Emily to her students is a music therapist. She loves playing instruments, singing, and moving to lots of great music with her students.
Katie Schervish—M.A. ECDD
I obtained my teaching degree from Grand Valley State University in Elementary education with an emphasis in Cognitive Impairments and Early Childhood. I also received my Master's degree from GVSU in Early Childhood Developmental Delays. I've been teaching in Rochester Community Schools for 11 years and have a passion for inspiring and motivating my students to reach their fullest potential academically, emotionally and socially.
Kathy Smith, Certified Therapeutic Recreational Therapist
Kathy Smith, Certified Therapeutic Recreational Therapist earned her degree from Central Michigan University.  Kathy has been working in Clawson Michigan for the past 13 years as a CTRS and servicing Preschool through High School in a center based Autism program for Clawson Public Schools. Kathy assists the team in supporting individuals in the development of independence, communication and growth towards a healthy quality of life.  Kathy has partnered with Special Olympics of Michigan and is the liaison for Unified Champions Schools in her Elementary and Middle Schools, and implements peer programming at all levels. Kathy has been involved in KOTG for the last 5 summers and is excited for another year of social groups, friendship cheer, bike riding, and golf!
Brian Stackpoole
Brian Stackpoole is the TV Production teacher at Grosse Pointe North High School.  Brian earned his bachelor degree at Central Michigan University with a major in Broadcasting and Cinematic Arts.  Brian also has a Masters degree from Marygrove College. Brian has helped many students find their passion in film and looks forward to his first year with Kids on the Go.
Maria Streberger, B.S.N.
Maria received her Bachelor of Science degree in Nursing from University of Detroit Mercy and Madonna University.  She has her Masters in Community Health from Wayne State University. Maria worked at St. John Hospital in the Pediatric Department for many years and is now doing oncology research and counseling breast cancer patients. Maria coached St. Joan of Arc cheerleaders during her college years and has been a cheerleading coach for Our Lady Star of the Sea grade school. "I love to encourage the kids to smile and cheer on their team with spirit and fun chants." Maria enjoys coaching for KOTG and loves that her four children can volunteer along with her. This is Maria's fourth summer with KOTG as a cheerleading coach.
Karen Szymanski, BS, COTAL
Karen graduated from Macomb Community College in 2015 from the Occupational Therapy assistant program. Karen received her bachelor degree in Interdisciplinary Health Services from Western Michigan University in 2019. Karen has been working at Kids on the Go on an as needed basis since 2017, but has taken a permanent position this year with Better Letters at our Rochester location. Karen works with the pediatric population at a local school district and in a local outpatient clinic. Karen is married with 4 amazing children, 3 grandchildren and two on the way this summer. Karen enjoys spending time with family, traveling, and boating.
Molly Truitt, COTA
Molly is a certified Occupational Therapy Assistant with an Associate of Applied Science Degree from Macomb Community College. Molly is currently working with a family who have two young adults with severe intellectual and physical disabilities assisting in reaching therapy and school goals. She has been working with families and children with special needs for 7+ years as a private care worker. She has previously volunteered with Kids On The Go, and this is her first year being on staff.
Ann Woodman
Ann graduated from college with a B.S. in Occupational Therapy from Western Michigan University.  She has worked in acute care, community and women's health, rehab centers, and schools with students from kindergarten to post high.  By far her favorite is elementary  schools and KOTG, where this will be her 6th year.